Generalist Primary Care Pathway
​
The GPC Pathway consists of a curriculum of skills to practice general internal medicine in today's health care system. The pathway expands on the categorical ambulatory curriculum with topics addressing the physician-patient relationship, the social determinants of health, the challenges and opportunities for primary care within the changing healthcare system, and the role of the physician as a leader in managing the health of populations of patients. Residents are taught to use evidence in the everyday practice of primary care, and at a monthly journal club residents choose an article to discuss with the GPC community. Additional learning opportunities include guest speakers invited to speak on primary care topics in conjunction with Family Medicine and Community Pediatrics, weekly clinical conferences in the Division of General Internal Medicine, bimonthly grand rounds at the Mailman School of Public Health, and monthly Narrative Medicine rounds.
During the intern year, residents are matched with a research mentor based on their individual interests. Research mentors are primarily from the Division of General Medicine, but may also come from other clinical divisions or the Mailman School of Public Health. Residents work with research mentors during their elective months, with the goal of presenting at national conferences. During elective residents may also pursue clinical electives in medical subspecialties or fields related to primary care. Other unique opportunities are an elective at the innovative NYC Department of Health, and an elective in Santiago, Dominican Republic.
Residents in the GPC pathway go on to a variety of different careers. Many residents continue training in General Medicine fellowships and remain in academic general internal medicine as clinician-educators or clinician-investigators. Some residents practice primary care in community clinics, in global health sites, or in private practice. Residents have also participated in fellowship programs such as the Robert Wood Johnson Clinical Scholars and the CDC Epidemiologic Intelligence Service. Residents are also free to sub-specialize, as many have overlapping interests in fields such as Infectious Diseases.
The GPC pathway is most importantly a support network of residents, fellows, and faculty who share a common interest in providing excellent care in general internal medicine. Social events and educational gatherings inspire new ideas and expand horizons.
For more information, visit the pathway homepage or email the director, Dr. Maria Hamm De Miguel.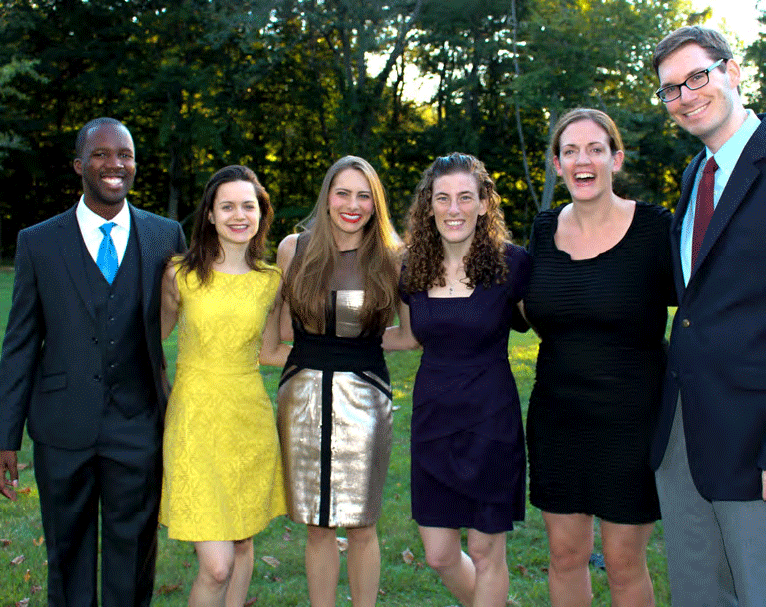 The Generalist/Primary Care (GPC) Pathway is an opportunity for residents interested in fields of general internal medicine, including clinical practice, education, research, global health, and public health. Building on the rigor of the Columbia residency, the pathway supplements rather than replaces categorical rotations, providing structure while maintaining the flexibility to adapt to individual residents' interests and development during residency. The pathway does not have a separate match number, and residents have the option to join the pathway after matching to the Columbia residency.